© 2018 by Bookham Choral Society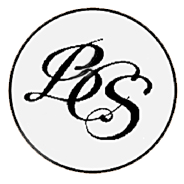 Welcome back. It was worth the risk assessments and research!
We are enjoying our rehearsals in our new spacious and comfortable environment...it is simply great to sing together again.
Join us at St Lawrence Church Hall, Browns Lane, Effingham: Tuesdays from 7.45pm.
REHEARSALS are in a new larger venue for the Autumn Term so we can confidently meet in safety and comfort. Please bring your warm clothes as the windows and doors will be open wide and it will be chilly





Come and sing with us at BCS,
B
ookham
C
an
S
ing!! The benefits of communal singing are known to all and we would love to share our hobby with you. We are a long established community based choir; we do not hold auditions and our music is varied and accessible to all who are prepared to "give it a go". You do not have to be able to read music to join us-just a good ear and some concentration. You may be amazed by what you can achieve!
Leith Hill Musical Festival is delighted to invite you to:
​
Come and Sing Verdi Requiem
when: Saturday 16 October 2021
time: 9.30 am to 4.45 pm
where: Dorking Halls SOLD OUT
​
Next event:
Handel's Messiah
when: Sunday 13 March 2022
where: Dorking Halls
​
​
​
Don't forget to save the date and join the event on our Facebook page here.
Would you like to sing with us?
We are meeting in person for the Autumn Term 2021. New members are welcome.
Interested? Send us an e-mail and we'll sort out the login.
We are up and running.
Rehearsal
St Lawrence Church Hall Effingham

From 7.45pm
Rehearsal
St Lawrence Church Hall Effingham
Singing at 7.45pm
The Society was formed in 1927 with the objective of promoting choral music in the locality and of taking part in the annual Leith Hill Musical Festival www.lhmf.org.uk held in Dorking which at that time had already been running for more than 20 years.
October 2021 UPDATE
​
Fabulous: we're back singing together again
Our rehearsals are going well. Great to see friends of long-standing and welcoming new members
​
We are singing
Howells: Collegium Regale for Kings College Magnificat and Nunc Dimitis;
Durufle: Requiem Op 9
Vivaldi: Gloria
​
Hope to see you next time.
​
New members are welcome to join us!
​
FRIENDS OF BOOKHAM CHORAL:
If you'd like to hear our news and what we're up to but do not wish to sing with us please e-mail
​
​
and we'll add you to our mailing list.
​
Stay safe and look after each other
​
​
​
See Members' area for rehearsal schedule, arrangements on concert day and Term dates.
© 2017 by Bookham Choral Society
© 2019 by Bookham Choral Society