© 2018 by Bookham Choral Society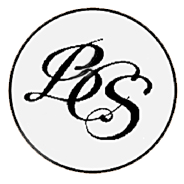 Summer season
Our Summer concert was a delightful musical mixture, enjoyed in collaboration with Buckland and Betchworth Choral Society.
Programme:
The Sprig of Thyme: John Rutter
In Windsor Forest: R Vaughan Williams
As Torrents in Summer: Edward Elgar
Shenandoah: arr James Erb
The Road Home: Stephen Paulus
The Parting Glass: Sarah Quartel
Wide Open Spaces: Sarah Quartel
​
We were treated to a fabulous solo by our Director of Music, Richard Robbins, accompanied by Anthony Merryweather. A piano recital of Grainger's English Country Garden by Anna Tetsuya completed a lovely evening.
Would you like to sing with us?
We are welcoming new members to sing with us commencing 6 September 2022 when we will begin our Autumn concert repertoire. All voices are welcome, particularly tenors who are in very short supply! We would love to regain the number of singers we enjoyed pre-covid.
​
We meet at Eastwick Road Church Hall, Great Bookham, KT23 4BE.
​
We are a long-established inclusive community-based choir; we do not hold auditions and our music is varied and accessible to all who are prepared to "give it a go". You do not have to be able to read music to join us-just a good ear and some concentration. You will be amazed by what you can achieve! Send us an e-mail and we'll be in touch!
Looking forward to 2022
​
Our next concert is 12 November 2022.
​
Rehearsal:
Eastwick Road Church Hall, Great Bookham
7.45pm to 9.45pm
Term subs £55
Rehearsal:
Eastwick Road Church Hall, Great Bookham
From 7.45pm
The Society was formed in 1927 with the objective of promoting choral music in the locality and of taking part in the annual Leith Hill Music Festival held in Dorking which at that time had already been running for more than 20 years.
June 2022 Update
We are now on holiday and return to singing on Tuesday 6 September.
Have a fabulous summer.
Why not come and sing with us in the Autumn?
​
Friends of Bookham Choral
If you'd like to hear our news and what we're up to but do not wish to sing with us please e-mail:
bookhamchoralsociety@gmail.com and we'll add you to our mailing list.
Stay safe and look after each other. Please remember that we'd love to see you, but do let your voice rep know and stay away if you're under the weather
​​See Members' area for rehearsal schedule, arrangements on concert day and Term dates.
© 2017 by Bookham Choral Society
© 2021 by Bookham Choral Society