© 2018 by Bookham Choral Society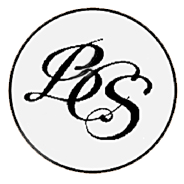 Christmas Carol Concert
We are delighted to be putting on our first concert in two years on Saturday 11th December at St Nicolas Church, Bookham. The concert starts at 7:30pm and in order to keep everyone as safe as possible we have decided not to have a formal interval or serve any refreshments but instead encourage you to bring your own. There will be a short break for a few minutes approximately halfway through and the concert will include four congregational carols as well as a couple of readings. We look forward to seeing you there.
Click the image for a larger version
Would you like to sing with us?
We are meeting in person again now for rehearsals and new members are welcome from January 11th as we begin to prepare to join with other choirs to sing in the 2022 Leith Hill Musical Festival. Rehearsals are in a new larger venue for the Autumn Term so we can confidently meet in safety and comfort. Please bring your warm clothes as the windows and doors will be open wide and it will be chilly! The benefits of communal singing are known to all and we would love to share our hobby with you. We are a long-established community-based choir; we do not hold auditions and our music is varied and accessible to all who are prepared to "give it a go". You do not have to be able to read music to join us-just a good ear and some concentration. You may be amazed by what you can achieve! Send us an e-mail and we'll be in touch!
Looking forward to 2022
Leith Hill Musical Festival is delighted to invite you to:
Handel's Messiah now rearranged for 19 June 2022 at Dorking Halls. Tickets can be purchased through the Dorking Halls website using the following link from Wednesday 1st December: www.dorkinghalls.co.uk.
​
Future Leith Hill Musical Festival dates for your diary:
On Friday 8th April, the choirs from Dorking, Epsom, Leatherhead, Oxshott, Capel and an Independents' Choir will be singing Beethoven Mass in C, J Willcocks The Song of Mary and Vaughan Williams Let All the World in Every Corner Sing.
​
Then on Saturday 9th April, the choirs from Beare Green and Newdigate, Bookham, Buckland and Betchworth, Holmbury St Mary, Horsley and Mickleham will be singing Gershwin's Porgy and Bess.
Rehearsal
St Lawrence Church Hall, Effingham
From 7.45pm
Rehearsal
St Lawrence Church Hall, Effingham
From 7.45pm
The Society was formed in 1927 with the objective of promoting choral music in the locality and of taking part in the annual Leith Hill Musical Festival held in Dorking which at that time had already been running for more than 20 years.
January 2022 Update
It was marvellous to see so many people join us for our Christmas Concert on 11 December 2021. How we have missed the joy of singing together and sharing music.
​
We're looking forward to 11 January when we meet for our first rehearsal of the year as we begin to tackle the Leith Hill competition repertoire. Fingers crossed that the performances can go ahead as planned.
​
Friends of Bookham Choral
If you'd like to hear our news and what we're up to but do not wish to sing with us please e-mail:
bookhamchoralsociety@gmail.com and we'll add you to our mailing list.
​
Stay safe and look after each other
​​See Members' area for rehearsal schedule, arrangements on concert day and Term dates.
© 2017 by Bookham Choral Society
© 2021 by Bookham Choral Society