© 2018 by Bookham Choral Society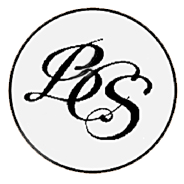 Dates for your diary:
​
Leith Hill Competition and concert: CANCELLED
Saturday 18 April 2020
​
Summer Concert: CANCELLED
​
Autumn Concert: CANCELLED
​
Christmas Carol Concert: planned
​
​Don't forget to save the date and join the event on our Facebook page here.
​
​
PASTEVENTS
​
Coffee Morning: Saturday 2nd March 2019
​
Leith Hill Musical Festival: 12th April 2019
​
Summer Concert: Songs of the Fleet: 30th June 2019
​
BCS members Summer Barbecue: 2 July 2019 thanks Liz!!
​
The Pearl Fishers in concert: Bizet: 23 November 2019
​
Christmas Carol Concert: 18 December 2019
​
Coffee Morning: Saturday 7th March 2020
© 2018 by Bookham Choral Society