© 2018 by Bookham Choral Society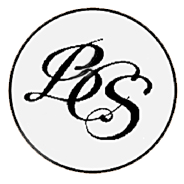 2016 events
Christmas concert
Saturday 17th December at St Nicolas Church Great Bookham
Christmas in 2016 saw just the one concert from BCS which was held in St Nicolas Church and involved a seasonal mix of carols old and new, sprinkled with readings one of which involved an element of dressing up on the part of the reader, offering a new take on the story of Good King Wenceslas. The choir was conducted as usual by Christopher Hann and accompanied by Anthony Merryweather. As normal, as a reward for enthusiastic audience participation in the carols, wine and mince pies were enjoyed by all after the concert.
​
​
Autumn concert
Saturday 17th December at St Nicolas Church Great Bookham
The choir very much enjoys singing with an orchestral accompaniment if possible and following a very successful concert with Dorking Chamber Orchestra in 2015, decided to repeat the experience of an orchestral based concert if possible.
November 2016 therefore found a sizeable audience gathering in the Elizabeth Green Hall at Manor House School in Bookham to hear the choir conducted by Christopher Hann perform the Bach Magnificat and the Vivaldi Gloria with soloists Jessica Broad, Felicity Turner, William Blake and Thomas Flint and accompanied by the Burley Ensemble, led by Julia Flint. The choir would like to thank Manor House school for their hospitality once more and look forward to doing more concerts in their lovely venue in the future.
​
​
Summer concert: Animal Crackers
Saturday 9th July at St Nicolas Church Great Bookham
As regular members of our audience will have noted we try to offer a change to our usual style of repertoire for our summer concert. On this occasion we ventured into the realm of Eric Whitacre's Animal Crackers volumes 1 and 2 and energetically engaged with panthers, cows, canaries and kangaroos to mention just a few of the rather odd odes set to music! Rejoice in the Lamb (Benjamin Britten) set a challenging change of mood followed by the gentle beauty of All in the April Evening (Hugh Robertson). The Seal Lullaby (Eric Whitacre) provided contrast followed by a recital of Jimbo's Lullaby (Children's Corner), (Claude Debussy) cameoing our accompanist, Richard Leach. Aesop's Fables (Bob Chilcott) provided an entertaining setting to some familiar stories.
​
​
​
​
​
​
​
​
​
​
​
​
​
​
​
​
​
​
​
Come and Sing
Saturday 7

th May a

t St Nicolas Church Great Bookham
Vivaldi's Gloria

2.30pm-5.30pm choral workshop

6.00pm performance for friends and family of singers
​
​
​
​
​
​
​
​
​
​
​
​
​
​
​
​
​
​
Leith Hill Musical Festival
Friday 15th April at Dorking Halls
A thoroughly enjoyable day was had by all of us. We gained overall second highest aggregate score in the morning's competitions, for which we retained the Widenham Fosbery Silver Hen. Highlight of the day was, as always the evening combined performance.
​
​
Bookham Bulletin Entry Spring 2016
The members of Bookham Choral Society have been working hard this Spring in preparation for the annual Leith Hill Musical Festival. This year we have some lovely pieces to sing in the competition including Schubert's Mass in G and a beautiful and uplifting work by Purcell; Come ye Sons of Art Away. Our competition day is on Friday April 15th and whilst there is fierce rivalry between us and the other choirs in our division in the evening we will join forces and present a wonderful concert under the direction of the Festival Conductor, Brian Kay. This year will be very special as it will be Brian Kay's last appearance at the LHMF. Brian has been at the helm for over twenty years and will be sadly missed for his professionalism and great sense of humour. It has been a huge honour for us all to be conducted by him. Tickets for the Concert on Friday 15th April are still available at Dorking Halls. Many of the Bookham singers also joined the LHMF Choir in March to sing the magnificent work; Bach's St John Passion. For anyone in the choir and audience that night it proved a moving and unforgettable experience.
​
It isn't all singing in the Choral Society. The annual Coffee Morning was held in the Old Barn Hall on Saturday 5th March. The weather that day was fairly unforgiving and our guests were able to shelter from the snow flurries and browse some exciting stalls and enjoy coffee and delicious homemade cake whilst being entertained by some lovely piano playing by Helen Webb. It proved to be a most enjoyable morning.
​
We are hosting a 'Come and Sing' event on Saturday May 7th at the Bookham Baptist Church from 2.00 pm. This is a day for us to welcome our friends and anyone who would like to have a go at singing. No experience is required – just a love of music. This year we will be singing Vivaldi's Gloria and the afternoon will conclude with an informal performance which is free for friends and relatives. There will be a tea break with an amazing array of homemade cakes to enjoy. Tickets are available from choir members or from Cascade in the Bookham High Street.
​
Written by Cheryl
​
​
Coffee Morning
Saturday 5th March at Bookham Barn Hall Great Bookham
Family and friends joined us for our main annual fundraiser, where delicious cakes and coffee were enjoyed to musical accompaniment with the opportunity to browse our varied stalls.
​
​
​
​
​
​
​
​
​
​
​
​
​
​
​
© 2017 by Bookham Choral Society