© 2018 by Bookham Choral Society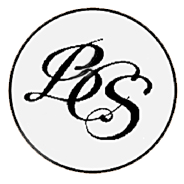 OUR

CONDUCTOR

AND ACCOMPANIST
Our Musical Director - Richard Robbins
Richard Robbins is one of London's busiest and in demand tenors and choral conductors. He recently won plaudits for his portrayal of the Madwoman in Britten's Curlew River, with Classical Source describing his voice as possessing 'irresistible baritonal softness' and his acting to be 'expertly judged.' He has recently performed solo performances of Blow's Venus and Adonis as a young artist for Brighton Early Music Festival and Mozart's C Minor Mass with Royal Philharmonic Orchestra and performance of Handel's L'Allegro with Leeds Baroque under the direction of expert Peter Holman. Recently, he sang on the highly competitive Oxford Lieder Mastercourse, learning from soprano Ann Murray and accompanist Roger Vignoles. Richard is preparing for major performances of Bach's St. John Passion and The Unknown Soldier by Jonathan Dove. He has also been appointed to the talent scheme for 2017/18 with Handel House. He currently studies with Amanda Roocroft and for the last two years, studied Vocal Performance on the postgraduate course at the Royal Academy of Music under the tutelage of renowned tenor, Philip Doghan and highly respected interpreter of song, Joseph Middleton, winning the Rhonda Jones Scholarship upon graduation.
​
​
As a conductor, Richard regularly conducts amateur office choirs and The Vine Singers, a ladies choir in Surrey, and has been Musical Director of Egham Choral since 2016. He runs workshop days and weekends for other choral groups and frequently deputises for other conductors of London-based choirs and choral societies. Richard is an advocate for music education in schools and runs the Handel House Baroque Central education project, bringing the music of Handel into primary schools, through singing and re-enacting the history of the period.
​
Lately, he has performed with The Hanover Band, The Southbank Sinfonia and musicians from the Academy of Ancient Music and his recent performances include Oratorio, Opera and Concert work in venues such as; St. Martin-in-the-Fields; King's Place; Hackney Empire and The National Portrait Gallery. Last summer, Richard spearheaded the campaign to Save the National Musicians' Church from shutting its doors to musicians, gathering much press and social media attention. Consequently, he has helped create a new hub for church-based rehearsal venues.
Our accompanist - Anthony Merryweather
​
Anthony Merryweather began his musical career at the age of six, when he won a Choral Scholarship to Christ Church Cathedral, Oxford. Seven years later, he gained a music scholarship to Shrewsbury School where, aside from every day lessons, music took up much of his time. By the age of 15, he was the accompanist for the Shrewsbury School Choral Society and the school's Big Band.
​
When he was in the Sixth Form, Anthony completed the composition of his first musical 'Troy', which was featured on ITV News. In 1994, Anthony graduated from University of East Anglia.
​
​
​Anthony works widely with choirs, both large and small. He worked with the children's choruses in the 2010/2011 performances of Hansel and Gretel and La Boheme at Glyndebourne. He is the accompanist for Surrey Youth Choir, and regularly accompanies students and adults for exams, festivals and concerts.
​
He is Director of Music at City of London Freeman's School.
For more information check out Anthony's website: www.mraccompanist.co.uk
© 2018 by Bookham Choral Society