© 2018 by Bookham Choral Society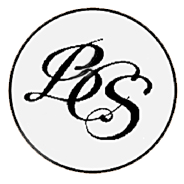 2017 events
Christmas Carol Concert
Wednesday 20 December at St Nicolas Church Great Bookham
Autumn Concert: Gabriel Faure: Requiem and Paul Carr: Requiem for an Angel
Saturday 25 November 2017 at Manor House School Little Bookham
Summer Concert: Mass in Blue
Saturday 8th July at St Nicolas Church Great Bookham
Programme featured Will Todd Mass in Blue and works by Felix Mendelssohn, John Ireland and Samuel Wesley
Leith Hill Music Festival:
Saturday 8th April 2017 at Dorking Halls
Bookham sung on the final day of the 2017 April Festival alongside the choirs of Division 2: Beare Green & Newdigate, Bookham, Mickleham & Shalford. Many thanks to all those who supported us in the lead up to and on the day of the Leith Hill Music Festival, both during the competition and at the evening concert on Saturday 8th April. We had a wonderful day and scored top marks in the Madrigal, Ladies' Song, Men's song and came second in the open, full chorus and part song resulting in an overall win for Bookham. We are delighted! Special thanks go to our Conductor Christopher Hann and our Accompanist Anthony Merryweather.
The programme included:
Main works: Andrew Carter's Benedicite and Haydn's Little Organ Mass
Madrigal: Farmer Fair Phyllis I saw sitting all alone
Lower voices: arr. Paul Ayers Marianne
Upper voices: Howells Piping down the valleys wild
Part song: Alan Bullard Love on my heart from heaven fell
Ensemble: Harold Darke To Daffodils
Coffee Morning
Saturday 4th March at Bookham Barn Hall Great Bookham
Family and friends joined us for our main annual fundraiser, where delicious cakes and coffee were enjoyed to musical accompaniment with the opportunity to browse our varied stalls. Many thanks to all those who supported this event and to Meg for her excellent planning and organisation!
© 2018 by Bookham Choral Society