© 2018 by Bookham Choral Society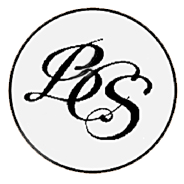 Origins
The Society was formed in 1927 with the objective of promoting choral music in the locality and of taking part in the annual Leith Hill Musical Festival www.lhmf.org.uk held in Dorking which at that time had already been running for more than 20 years.
Activities
Participation in the Leith Hill Musical Festival has always been at the heart of the Society's activities. We also give regular concerts in the summer and in the autumn, plus our very popular carol concerts in the village at Christmas at St Nicolas Church. Most of our concerts are performed locally in Bookham, Leatherhead or Dorking and we occasionally perform in other Surrey venues. A typical year looks like:
September - Mid November: Autumn Concert

November - December: Carol Concert

January - April: Leith Hill Concert

May - Mid July: Summer Concert
On the organised social side we usually have a late New Year's party in early January, (although in 2019 we swapped New Year for a Summer barbecue); and an annual fundraising coffee morning in March. On occasion we attend the Bookham Village Day. Our choir members also organise ad-hoc social events such as heading off to London to sing the Messiah at the Royal Albert Hall with the Really Big Chorus!
Rehearsals
Our season is split into three terms, running through from September to the end of June or early July. During that period we rehearse on Tuesday evenings from 7.45pm - 9.45pm at Eastwick Road Church Hall in Eastwick Road, Great Bookham, Surrey KT23 4BE (please see map at the bottom of the page).
If the idea of singing choral music attracts you then why not come and sing with us - we are always keen to welcome new singers. The best time to join us is at the beginning of a new term i.e. September, January or May but we would be pleased to see you at any rehearsal. Rehearsals for the Spring Term 2021 are conducted (in all senses) by Zoom, and finish around 9pm.
Membership
We are proud to be a local, community based choir. At present we have approximately 80 members covering a wide age range. New members are always welcome. We have no auditions or other entry formalities; the only requirement is that you enjoy singing, can sing in tune and commit to regular attendance at rehearsals. We are particularly keen to welcome additional tenors.
Money Matters
Members normally pay a combined subscription covering the Autumn and Spring season, but this can be split into two payments if required. The subs for our Autumn term 2019 and Spring term 2020 were £150 including music hire and rehearsal CD (for the Spring term). To sing with us for a single term the subs were Autumn 2019 only £75; Spring 2020 only £83. To sing with us for the Christmas Carols only the subs were £25. There is a 50% discount for singers under 30 years old. The subs include all rehearsals and music - but not the interval coffee! Whilst rehearsals are on Zoom we are asking for a termly £40 voluntary donation.
Interested?
Why not drop in on one of our rehearsals without commitment? We rehearse at Eastwick Road Church Hall (see map below). We'll be delighted to see new singers at 7.45pm. Due to the coronavirus we do not have a date for meeting "in person".
© 2018 by Bookham Choral Society