© 2018 by Bookham Choral Society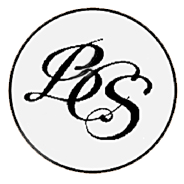 2015 events
Christmas Concerts
Tuesday 15th & Saturday 19th December, Barn Hall and St Nicolas Church Great Bookham
Many thanks to all those who joined us for our Christmas Carol Concerts in December.
​
Autumn concert: Requiem
Saturday 14th November at Manor House School Little Bookham
Soloists: Jessica Broad: Soprano Violin Soloist: Clare Kennington
Accompanist: Jonathan Bird
We were delighted to join forces once again with Dorking Chamber Orchestra to present a varied and appealing programme, enjoyed by a packed audience at the excellent local venue of Manor House School. The choir commenced proceedings with Remembrance by Will Todd followed by the ever popular Fantasia on Greensleeves by Vaughan Williams ably performed by the orchestra. Jessica Broad mesmerised us singing In Flanders (by Ivor Gurney) and The Lads in their Hundreds (by George Butterworth) sensitively accompanied by Jonathan Bird.
Both pieces were certainly new to this member of the audience! A real treat followed, featuring violinist Clare Kennington providing the soaring cameos of Vaugham Williams The Lark Ascending. The choir completed the first half with Stay with me Lord (by Will Todd). The second half comprised Requiem by John Rutter. This was given a particular poingnancy due to the devastating events in Paris the preceding evening and none of us could fail to be moved by this profound piece.
​
Summer Concert: Feel the Spirit
Saturday 11th July at St Nicolas Church Great Bookham
Soloists: Felicity Turner: Mezzo Soprano
Our programme on the night included The Heavenly Aeroplane by John Rutter, A Little Jazz Mass by Bob Chilcott, Feel the Spirit by John Rutter and solos from the superb mezzo soprano Felicity Turner. In a change to our usual format, members of our audience were invited to join us for a glass of wine after the performance giving us the chance to enjoy a relaxed chat with friends and family.
Bookham Bulletin Entry November 2015
The Bookham Choral Society presented its Summer Concert on a beautiful July evening in St Nicolas Church. The choir really loved singing 'Feel the Spirit'; an arrangement of seven spirituals by John Rutter. A full range of moods from the despair of Sometimes I feel like a Motherless Child to the ebullience of When the Saints Go Marching In were reflected. The texture and style of the pieces also varied from the almost liturgical sound of Steal Away complementing the hymn like harmonies of Deep River to the Broadway style of Feel the Spirit and the Joplin-era ragtime of I got a Robe. Our soloist for the evening was Mezzo Soprano, Felicity Turner. Her beautiful honeyed tones really gave depth and meaning to the spirituals and she was heard to say that John Rutter's arrangements were wonderful for a Mezzo Soprano to sing. The audience was also extremely fortunate to hear Felicity sing a set of Aaron Copland's Old American Songs, the subject matter of which was drawn from several places; politics, religion, children, love and loss, death and the minstrel stage. Finally, Bob Chilcott's A Little Jazz Mass successfully brought together two very diverse traditions – the Latin Mass and the jazz idiom in an expressive and entirely unforced way.
After a short summer break the choir is back at rehearsals. For our autumn concert we are moving to an exciting new venue for us, the Elizabeth Green Hall at Manor House School, Little Bookham on Saturday 14th November at 7.30 pm. We are, after a gap of two years, being reunited with the Dorking Chamber Orchestra to present an evening of wonderful music; John Rutter's Requiem, Vaughan Williams' Fantasia on Greensleeves and The Lark Ascending and some really lovely choral pieces by Will Todd. We hope to see many of our regular audience there and I am sure it will be a most rewarding experience.
Come and Sing
Saturday 7th June at United Reformed Church, Bookham
Write up to follow
Leith Hill Musical Festival
Saturday 11th April at Dorking Halls
Well, of course it would have been fantastic to repeat last year's success, but, consistency is a virtue and we were delighted to win the Widenham Fosbury Silver Hen, for the second highest aggregate. The day was fantastic and we were particularly delighted that our new members joined in the day with terrific confidence and enthusiasm. The evening concert was, as always a very special occasion where all choirs come together to perform with the orchestra. We were delighted that our conductor chose to sing in the evening performance.
​
BCS Coffee Morning
Saturday 7th March at Bookham Barn Hall
Once again a great morning out was ably organised by Meg Frost. Delicious cakes and a cuppa were enjoyed whilst perusing goods on a wide variety of stalls and listening to our own choir member and pianist for the day Helen Webb.
​
© 2016 by Bookham Choral Society
© 2017 by Bookham Choral Society