© 2018 by Bookham Choral Society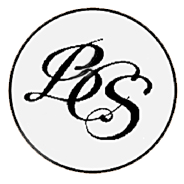 2014 events
Christmas Concerts
Wednesday17th & Saturday 20th December, Barn Hall and St Nicolas Church Great Bookham
Our two Christmas Carol Concerts ended the year in cheerful style. Our large audiences enjoyed the mixture of traditional carols and more modern works and some very humorous Christmas readings; not to mention the glass of wine and mince pie served during the interval. We also welcomed Daniel Garel from Bookham who is now at Durham University where he plays saxophone with the University Big Bands. He played a jazz piece, Doxy by Sonny Rollins, to which there was much foot tapping. We all cheerfully dispersed for our own Christmas celebrations with the strains of Jingle Bells ringing in our ears!
"They shall not grow old" concert
Saturday 8th November at St Nicolas Church
Soloists:
A great turn-out for a thoroughly memorable evening! Fulfilling the promise of a beautiful collection of music and thought provoking readings with strong local connections. Bookham Choral Society presented a November Concert in St Nicolas Church which aptly complimented the Remembrance Weekend commemoration of the start of WW1. The concert consisted of some beautiful works including Let us now Praise Famous Men and the poem Towards the Unknown Region by Walt Whitman both arranged by Ralph Vaughan Williams. The audience joined us to sing some well-known classical hymns such as Jerusalem and I vow to Thee my Country and really enjoyed a solo performance of Nimrod by Elgar by our accompanist, Peter Yardley-Jones. Interspersed with the music were readings, carefully chosen by members of the choir, some of which were personal letters which illustrated how difficult and stressful it was for those left behind in towns and villages like Bookham to manage when the menfolk went off to war.
"Summertime" concert
Saturday 19th July at St Nicolas Church Bookham
Soloists: Ellie Eves and Ross Sharkey
A review of the concert was submitted to The Leatherhead Advertiser by Cheryl.
"There was a lot of foot tapping and humming from the audience as Bookham Choral Society, under the direction of their conductor Christopher Hann, presented their annual summer concert at St Nicolas Church, Bookham on Saturday 19th July.
'Summertime" was a selection of well-known and well-loved jazz songs; the choir loved singing them and the audience loved listening to them. The repertoire included amongst many other songs; the haunting Summer Time by George and Ira Gershwin, the rhythmic The Continental, the very jolly Tea for Two and the energetic In the Mood made famous by the great bandleader Glenn Miller.
Our two talented guest soloists; Ellie Eves and Ross Starkey sang a number of songs from more modern musicals including LesMiserables, Phantom of the Opera, Follies and Chicago. Their two duets, People will Say We're in Love from Oklahoma and All I Ask of You from Phantom of the Opera were particularly well received.
Bookham Choral Society has had a very successful year; they achieved the highest aggregate score in Division 2 at the Leith Hill Music Festival in April and throughout the season presented some memorable and well attended concerts. After a short summer break they will be back in the autumn with their first concert, 'They Shall Grow Not Old', in St Nicolas Church, Bookham in November."
Come and Sing
Saturday 7th June at United Reformed Church, Bookham
A hugely successful event for us where new singers mingled with members to enjoy a great mix of choral works, under the expert guidance of our conductor. Fantastic cakes made for a memorable and welcome break. The afternoon concluded with a concert to demonstrate our prowess, free to friends of singers.
Leith Hill Musical Festival
Friday 11th April 2014 at Dorking Halls
We were delighted to join Division 2 Choirs, Beare Green & Newdigate, Mickleham and Shalfordfor the first time. We thoroughly enjoyed making new friends and performing the major work, Petite Messe Solennelle by Gioachino Rossini.
Details of the Festival can be found here: http://www.lhmf.co.uk/
Festival Day is always a wonderful day, the culmination of months of rehearsals and private practice (hopefully!) in a dramatic morning of competitions. Lunch to recover, followed by a final combined rehearsal prior to the evening concert to show-case all four Division choirs' labours.
This year was very, very special for us however as we enjoyed success which has eluded us for many years. Absolutely thrilled to have won the following categories and trophies:
Full Chorus ~ Lewin Cup

Madrigal ~ Cullen Banner

Part Song ~ Vaughan Williams Banner

Ensemble ~ Kathleen Hugman Cup

Highest Aggregate ~ Carey Druce Mary Wakefield Memorial Medal Replica
As you can tell-we are exceptionally happy; and grateful to Chris Hann in particular who has worked so very hard with us, with patience and humour to help and inspire us.
We were delighted to receive very special congratulations from Jessica Cottis, assistant conductor of the Sydney Symphony Orchestra. Jessica was a much loved conductor of BCS and is a rising star of the conducting world. To think that she knows what we are up to and holds affection for BCS is very special!
Coffee Morning
Saturday 1st March at Old Barn Hall Great Bookham
A sociable morning, coffee and cakes with musical accompaniment on a lovely Spring morning-what could be nicer! Many thanks to all who helped in any way to make it a very successful event. Thanks go in particular to Meg Frost for her tireless enthusiasm and to our guest of honour, Annette.
Report from Cathy Green which appeared in Bookham Bulletin Spring edition 2014
There was quite a lot in the press and on television in 2013 about the health and social benefits of singing and in particular joining a choir. In the Times recently Simon Halsey, the choral director of the LSO and the London Symphony Chorus, urges anyone who is tempted by singing to go along not just to one choir but to sample as many as half a dozen until you feel at home with the people and the style of singing. If you have already been bitten by the choir bug he suggests you invite your friends and neighbours as well. Simon goes on to say that Gareth Malone is not the only inspirational choirmaster!
I would like to report that Bookham Choral Society has just such an inspirational choirmaster and that the choir has benefitted from Chris Hann's youthful enthusiasm and the talent that shines out at every rehearsal. Tuesday evening rehearsals start with a warm up which is a series of stretches and gentle vocal exercises leading up to some musical tongue-twisters. The pattern is only slightly varied from week to week but we always look forward to this fun time and benefit from it. Then the serious work begins. Chris is such a clever teacher that even when we are note-bashing and learning our parts there is no temptation to sit back and daydream. Somehow he makes it just as absorbing to follow the bass, tenor and alto lines (soprano speaking here) and to learn from this.
So week by week we learn the music according to a written schedule, do a little bit of homework and after a very few weeks we find we have covered the whole work and are ready to sing large chunks and then polish the performance for a concert. It's a real joy!
It seems ages since our Autumn Concert in November at St Martin's Dorking but I can report that it was a great success. BCS joined forces with Dorking Chamber Orchestra and performed Haydn's Nelson Mass. This was a stirring and exciting performance which was well received by our audience. Chris was particularly pleased with the evening. The choir rose to the occasion and were inspired by singing with an orchestra and through familiarity with the score were able to give unprecedented attention to the conductor. It makes such a difference.
Our Christmas concerts in Bookham at The Old Barn Hall and St Nicolas Church were well attended as usual and much enjoyed by choir and audience alike.
Now it's onwards and upwards as we start a new term and by the time this is published we will be several weeks into learning Rossini's delightful Petite Messe Solonelle. We will perform this on Friday April 14thin Dorking Halls as part of Leith Hill Musical Festival. This year we join Division 2 and look forward to singing with Beare Green and Newdigate, Mickleham and Shalford choirs.
So if you have been inspired by something you have heard about the joy of singing then please come along and meet the members of BCS who will welcome you and make you feel at home. We rehearse every Tuesday evening n term time at Eastwick Road Church, Bookham starting at 7.45pm. Our secretary Janet Kay can be contacted on 01372 813102. We do hope to see you at Dorking Halls in April!
© 2016 by Bookham Choral Society